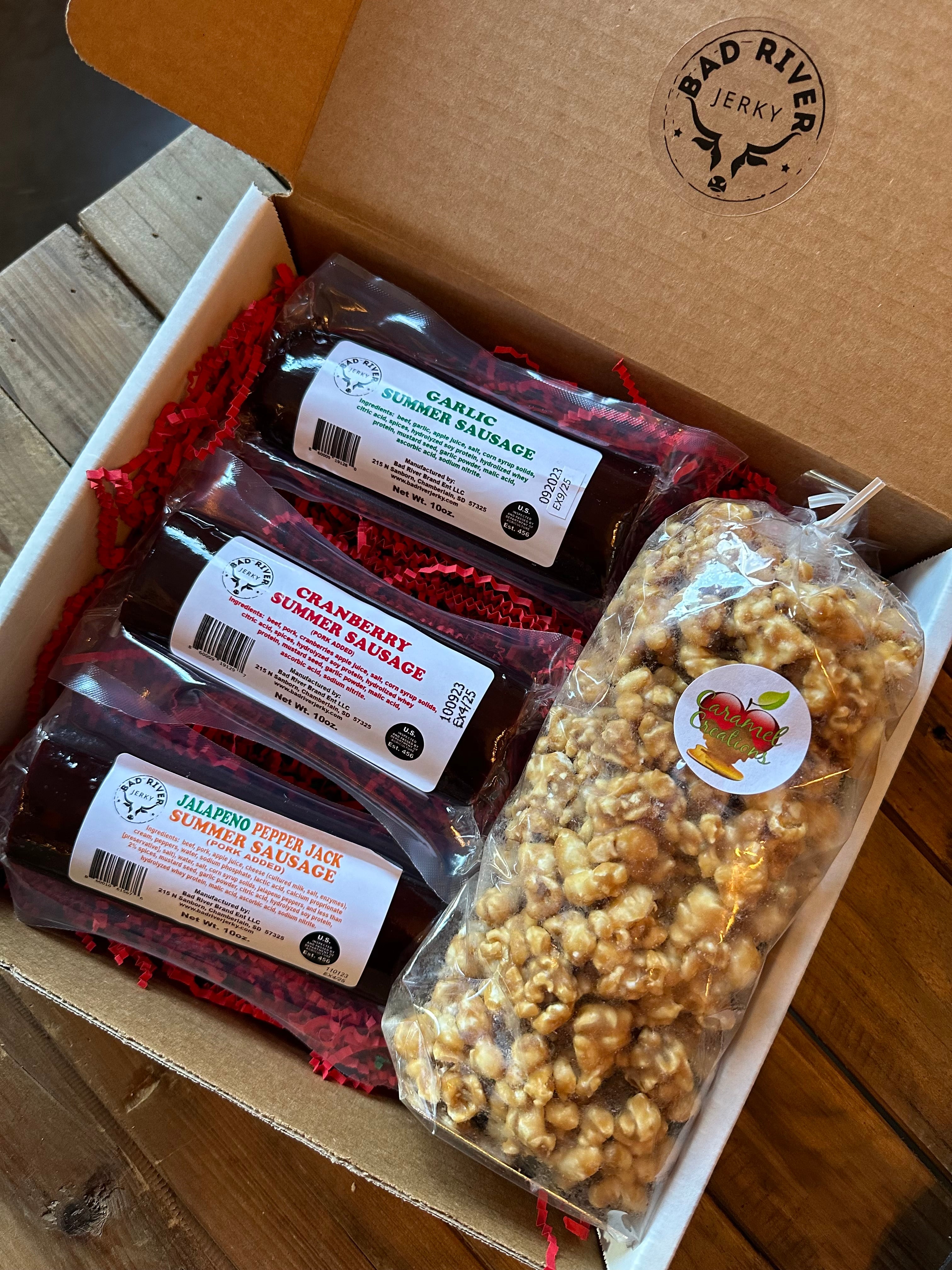 Summer Sausage Caramel Corn Gift Box
Three varieties of BRJ Summer Sausage-Cranberry, All Beef, and Jalapeno Pepper Jack-a combination of sweet and spicy!  And the caramel corn is an added touch of sweetness!
If this is a gift, we can add a note, please type that information in at checkout. This box will be shipped separately, so additional shipping charges will be applied.